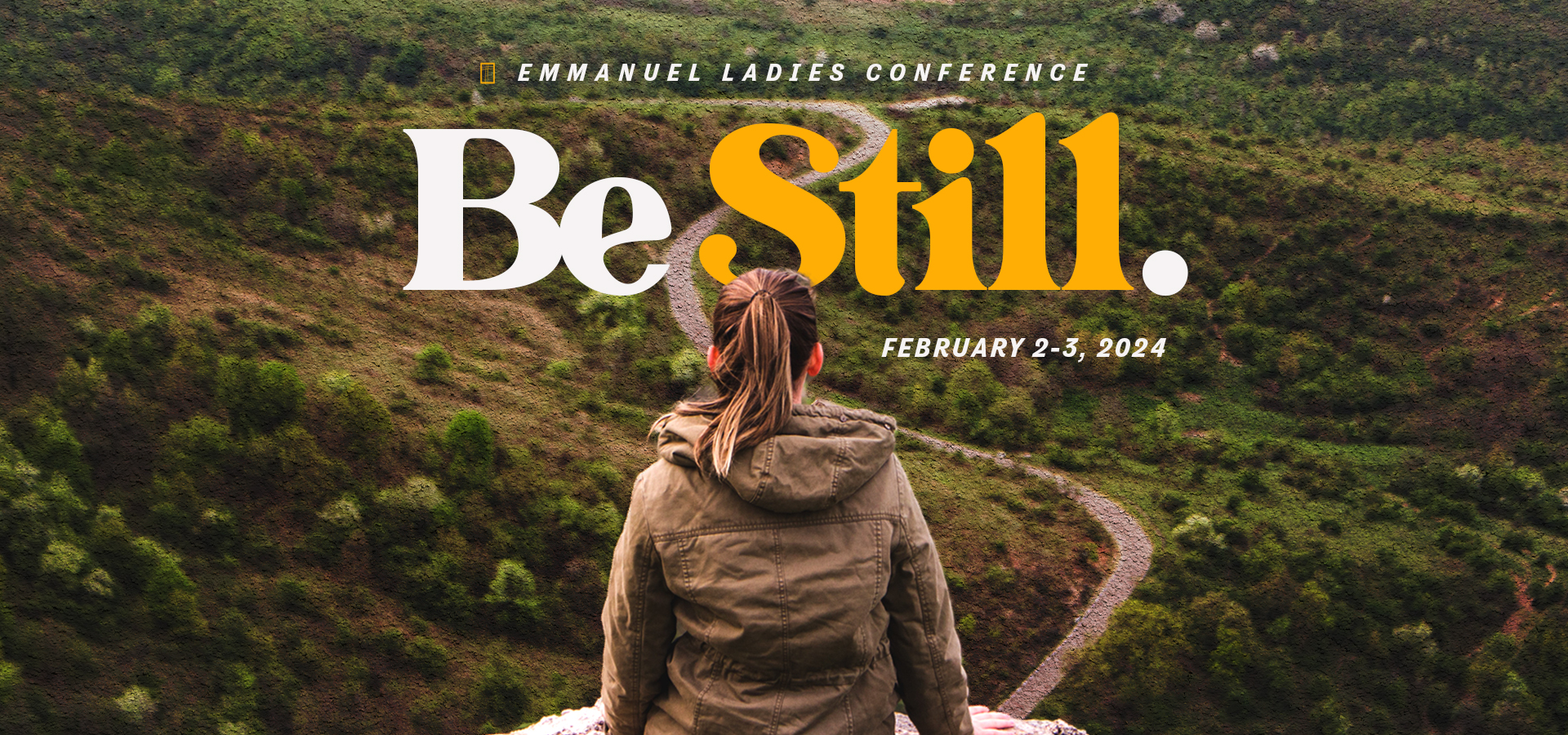 The demands of life can leave you longing for a little break with Jesus. Refresh your soul and mind through genuine worship, encouraging sessions, and uplifting fellowship!
"Come unto me, all ye that labour and are heavy laden, and I will give you rest.
Take my yoke upon you, and learn of me; for I am meek and lowly in heart: and ye shall find rest unto your souls.
For my yoke is easy, and my burden is light."
Matthew 11:28-30
Keynote Speaker:
Reba Bowman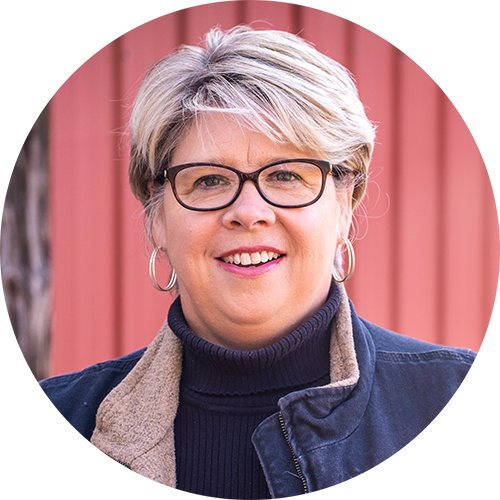 REBA BOWMAN is an author, speaker, and the executive director of Dare for More Ministries. She is passionate about women having a personal relationship with Christ that impacts their lives and spills over to everyone they know. She seeks to help women and girls whose lives are in crisis due to poverty, abuse, and trafficking. Her work takes her around the world sharing hope and healing that is found in Jesus.
Reba lives in Chattanooga, Tennessee. She loves the beach and spending time with her family. Ever the adventurer, she runs trails, travels, and dabbles with outdoor photography.
Keynote Speaker:
Francie Taylor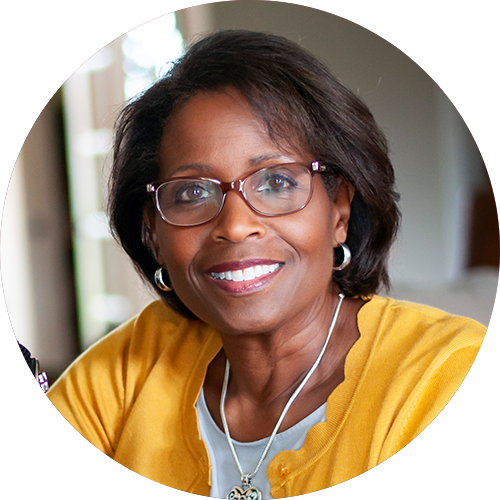 FRANCIE TAYLOR is a ladies Bible teacher, author, and founder of Keep the Heart. Francie is a frequent speaker at many ladies conferences and retreats in and out of the country. Known for both wit and wisdom, Francie delights her listeners with her transparent observations from everyday life while encouraging women to yield to God's principles for living in a practical way. Francie's greatest desire is to help women to grow in their relationship with the Lord through the daily study and application of His Word.
On September 15, 2017, Francie's beloved husband and soul mate, Norman H. Taylor, went home to be with the Lord.  As a widow, Francie has experienced the abundance of God's sustaining grace. Francie lives in Pensacola, Florida. She is an avid gardener, sheller, and fine coffee lover.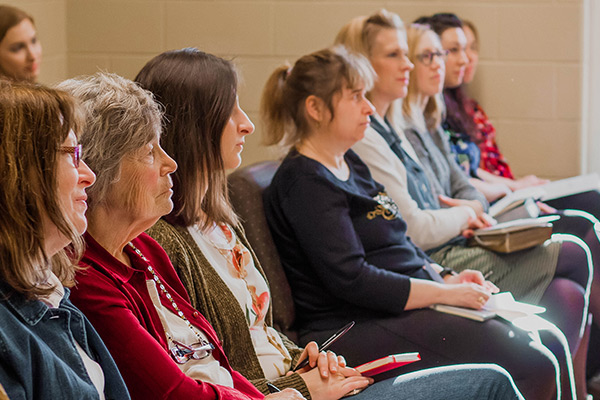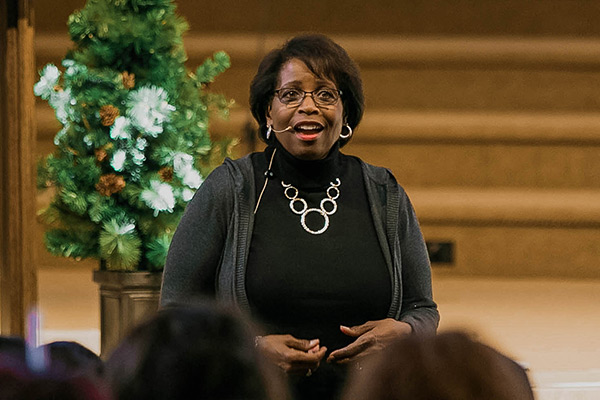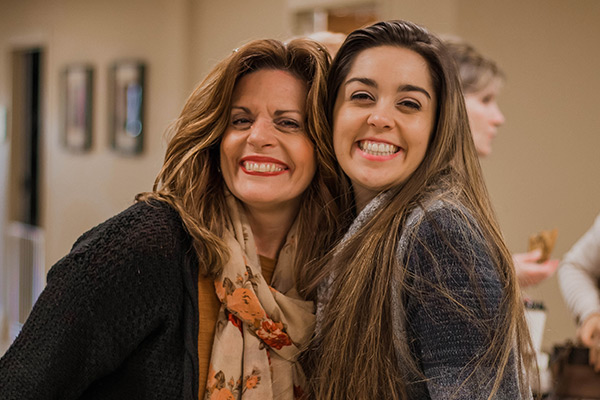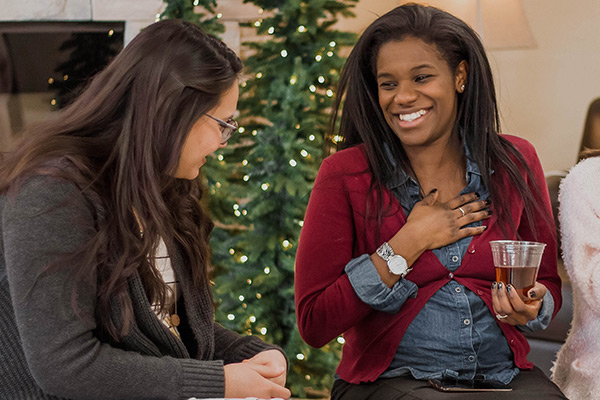 RENEW
The demands of life leave you
longing for a little break with Jesus.
Renew your soul and mind
through encouraging sessions.
REFRESH
Your busy schedule doesn't always
allow for quality time with friends.
Refresh your heart through
uplifting fellowship.
REIGNITE
The routines of life can
sometimes steal your joy.
Reignite your passion for your
God and the roles in your life.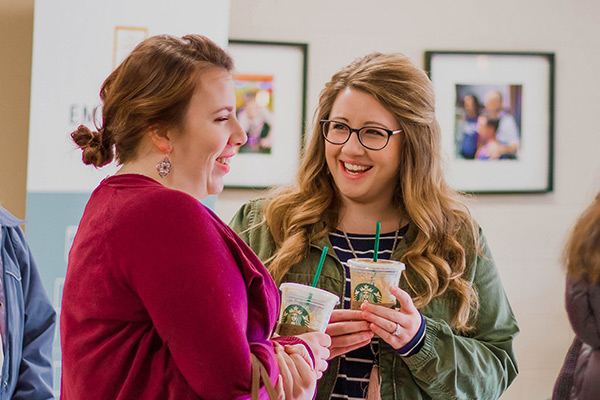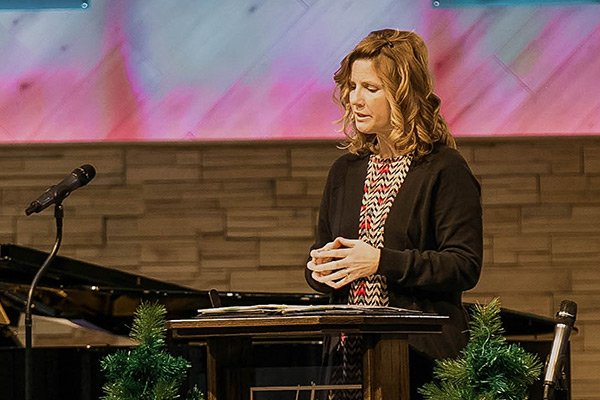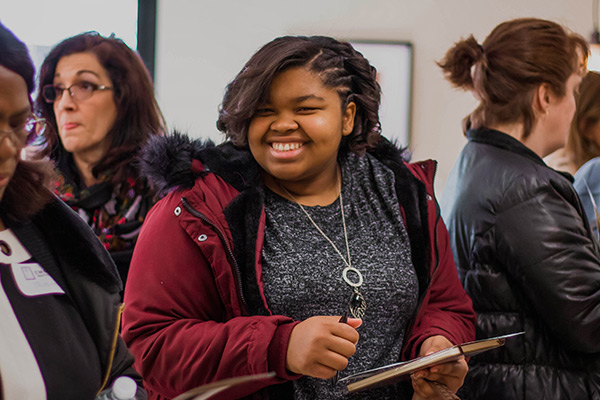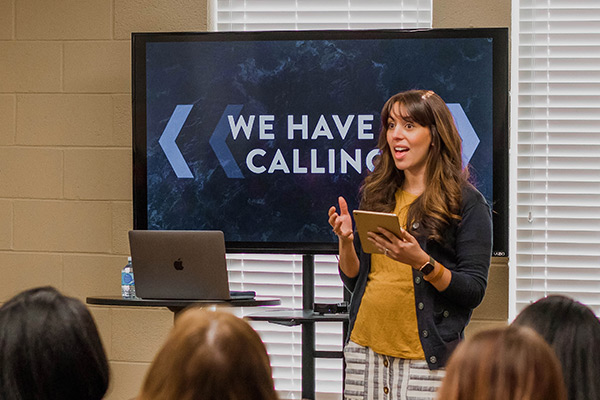 FRIDAY SCHEDULE
| | |
| --- | --- |
| Registration* | 12:00pm |
| General Session 1 | 1:00pm |
| Breakout Session 1 | 2:45pm |
| Reba's Presentation | 4:00pm |
| General Session 2 | 4:30pm |
| Dinner (on your own) | 6:00pm |
SATURDAY SCHEDULE
| | |
| --- | --- |
| Coffee & Pastries* | 8:00am |
| General Session 3 | 8:30am |
| Breakout Session 2 | 10:15am |
| Lunch (on your own) | 11:15am |
| Speaker Q & A | 1:00pm |
| Closing Session | 2:00pm |
| Dismiss | 3:00pm |
*Registration available at this time
COST
$65 | Adults
$35 | Teens
$65 | Livestream
VENDORS
Do you sell handmade or unique items? Are you a consultant for companies such as BeautyCounter, Jamberry, 31 Gifts, or Avon? We invite you to set up your personal display of unique craft items, home decor, speciality food products, gifts for kids or whatever else you may sell!
*Vendors must be approved prior to the event. Choose the Vendor option during Registration to begin.
LODGING
Homewood Suites by Hilton | (860) 276-3366
1096 West St, Southington, CT 06489
Courtyard by Marriott | (860) 521-7100
1583 SE Rd, Farmington, CT 06032
Residence Inn by Marriott | (860) 257-7500
680 Cromwell Ave, Rocky Hill, CT 06067
Holiday Inn Express, Rocky Hill | (860) 563-7877
20 Waterchase Dr, Rocky Hill, CT 06067
FAMILY POW WOWS: FAMILY COMMUNICATION
When your family gathers together at home, how is the communication? Do you feel like you could improve how you speak to your husband and children? This session will encourage you to cultivate Christ- honoring communication. You'll receive biblical guidance for incorporating sweet speech into your daily pow wows with your tribe.
Speaker: Glenda Methvin
WARRIOR PRINCESS: BALANCING STRENGTH & SOFTNESS
As warriors, we want to be strong. But, how do we balance that strength with softness? How can we be strong in the Lord, while still possessing the grace and softness he created us to share with others? In this session you'll receive biblical and practical guidance for balancing grace and strength in your daily life.
Speaker: Francie Taylor
BE A WARRIOR WOMAN, NOT A WOUNDED ONE: DEALING WITH HURT
You are in a battle, which means you will get hurt somewhere along the way. Yet, God desires to heal you and help you move past your hurts and on to spiritual victory. While the enemy would love for you to remain wounded, God empowers you to rise up again. This session will provide practical instruction for finding healing and hope in past wounds and then moving forward again as a warrior in God's army.
Speaker: Chris Bennett
PRAYER WARRIOR
Spiritual warfare must be fought on your knees. If you intend to be successful in the fight, you must know how to pray. In this session, you will receive biblical strategies and helpful encouragement for cultiviating a meangingful and impactful prayer life.
Speaker: Kathy Crowley
A SWORD FOR THE BATTLE AGAINST FAILURE
We've all been there. We've experienced failure, and it isn't fun. How can you combat the discouragement and frustration that accompanies missed opportunities, besetting sins, honest mistakes, and unfulfilled intentions? Learn a biblical strategy for overcoming failure and living a victorious Christian life.
Speaker: Mary Jane Mason
GOD: MY DEFENDER AND DELIVERER
In Christian battle, you don't have to go on the defense. Why? Because God promises to defend and deliver you. If you feel overwhelmed, defensive, or trapped in your spiritual battle, this session will encourage you to let God be your Defender. You'll receive helpful instruction for learning to rely on God to rescue and sustain you.
Speaker: Billi Jo Nichols
TEENS: WINNING THE BATTLE OF YOUR EMOTIONS
Admittedly, as teens girls, emotions can get the best of us sometimes. Even when we try to maintain control, we find that at times, we lose the battle of a steady and contented spirit and heart. In this session, young ladies will find not only encouragement in the struggle, but practical and biblical tips for getting control of our emotions.
Speaker: Melinda Cazis
YOU ARE MY GREATEST ADVENTURE: MARRIAGE
Marriage is a wonderful adventure! At times, though, we can lose that adventurous spirit. This session will encourage you to keep that spark alive. It will provide biblical principles to encourage you along the way, and you will receive helpful tips for cultivating a Christ-honoring and fun-loving marriage.
Speaker: Bonnie Ludka
DREAM CATCHERS: SINGLES
Do you feel God has given you unique dreams or desires that you'd like to fulfill in your future? As a single woman, how do you balance biblical surrender with practical cultivation of those gifts and desires? Learn helpful tips for pursuing your dreams and developing spiritual gifts in a way that prepares you for future usefulness in God's Kingdom.
Speaker: Amanda Hume
WILD AT HEART
We are all wild at heart. Actually, the Bible has a more pointed word: It says our hearts are deceitful. So, how can we take our passions, desires, plans and hopes, and align them to God's eternal purposes and plan, in spite of our wild deceitful hearts? This session will encourage you to truly surrender to the Lord and allow Him to calm your spirit and strengthen your soul.
Speaker: Francie Taylor
CREATING LASTING CHANGE
Are you facing a habit or distraction that is hindering your effectiveness in spiritual battle? How can you let go of old habits and finally create that lasting change you need in your life? This session will equip you to make real change, the kind of changes that honor the Lord and equip you for greater usefulness.
Speaker: Brenda Berard
FIERCE MIND; BRAVE SPIRIT
God has called you to be a woman of strength and courage—a woman with a fierce mind and brave spirit. But in reality, it's easy to feel weak, unmotivated, tired, or unqualified to effectively engage in your God-given battle. This session will offer biblical encouragement for renewing your spirit and building the mental stamina to continue in God's purposes for your life.
Speaker: Melinda Cazis
PREPARING FOR DAILY BATTLE
As a woman, wife, mom, or employee— you are on the frontlines of daily battle. And daily battle requires strategic preparation. This session will offer practical instruction and helpful tips for "getting it all done." You'll be encouraged and equipped to prepare and plan for greater usefulness and effectiveness in the roles God has assigned to you.
Speaker: Sara Finer
A SWORD FOR THE BATTLE AGAINST WORRY
Worry can debilitate you to the point of ineffectiveness in spiritual battle. In this session, learn biblical strategies for overcoming the battle against worry. You will be encouraged to trust God and commit your problems to Him, freeing yourself of stress and anxiety.
Speaker: Tammie Shannon
TEENS: ADVENTURE AWAITS
As a teen girl, you are on the threshold of some of life's greatest adventures! What can you do now to prepare for your future? How can you pursue God's will each day as you trust God to let His plan unfold? This session will equip you with practical instruction on the patient pursuit of God's will as you await the adventures He has in store!
Speaker: Hillarie Schmidt
ESSENTIAL OIL ROOM SPRAY$
BUILDING A CAPSULE WARDROBE
      $Additional $10 Registration Fee for Supplies
ESSENTIAL OIL ROOM SPRAY$
      $Additional $10 Registration Fee for Supplies
PAST CONFERENCE 
SESSIONS
Listen to previous conference recordings
Wednesdays
7:00pm Groups, EBC Kids, Teens
Address
Emmanuel Baptist Church
296 New Britain Ave.
Newington, CT 06111
Grow. Equip Others.
At Emmanuel, one of our goals is to help you understand and apply God's word. We believe that the Bible has the power to transform your life from the inside out. Every message is posted online so you can listen again and share with a friend. Enjoy!